EU, EEA and UK economic measures to combat Covid-19
***Click image to enlarge***
With almost 600,000 Europeans infected with COVID-19, entire economies under lockdown, and borders in the EU's coveted passport-free Schengen Area closed since mid-March, leaders in the EU institutions and national governments have spent the past several weeks in crisis mode to mitigate the socio-economic impacts of the crisis.
Within a very short time-frame the need to effectively and forcefully respond to the seemingly ever-escalating crisis has led to political leaders, across the continent, putting in place previously unimaginable economic response measures to protect workers, businesses and economies.
Given the political, economic and social inter-connectedness of countries in Europe, the charts set out measures undertaken by the European Union institutions, EU Member States, the United Kingdom and members of the European Economic Area.
***These charts will be updated as new measures are introduced***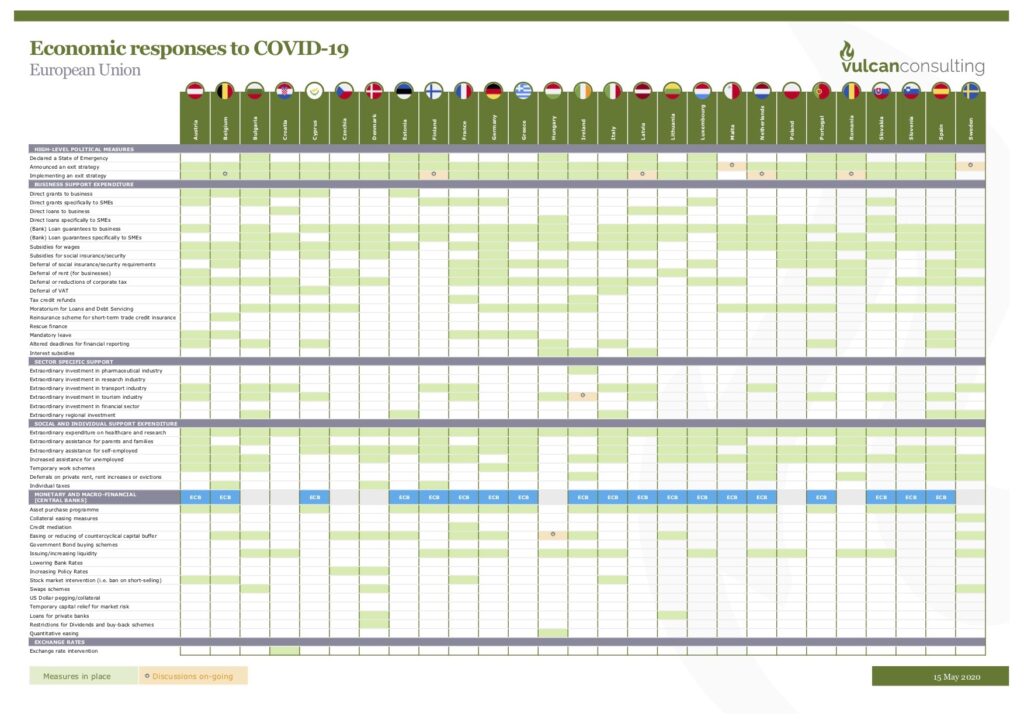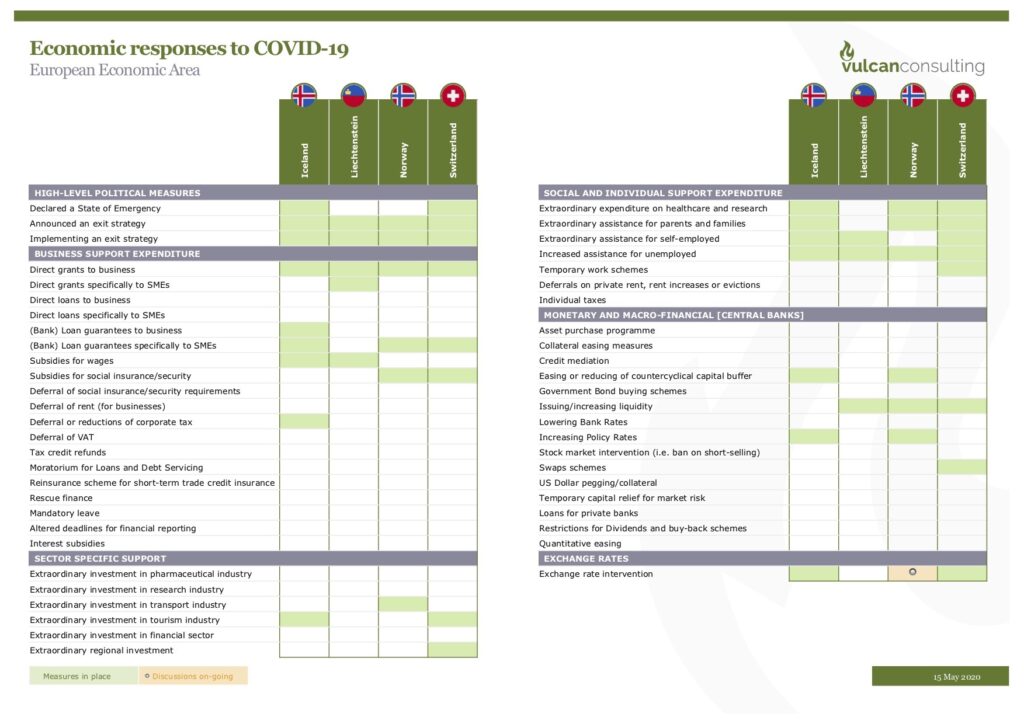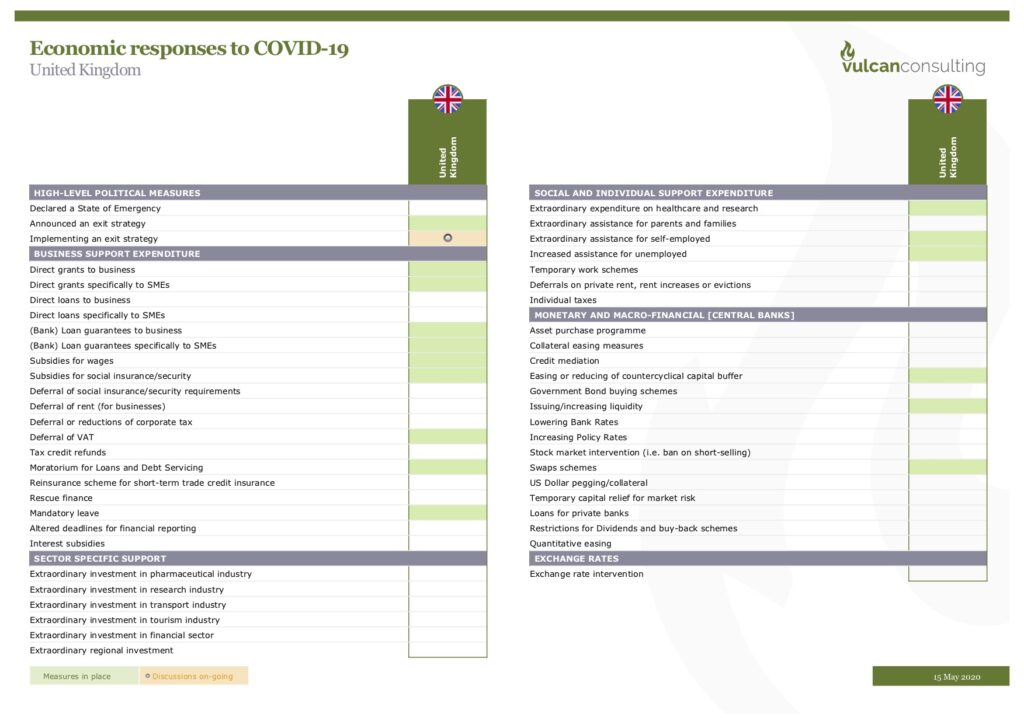 ---