The Entrée | By-Election Analysis
The election of four TDs to the European Parliament following May's local and European elections has paved the way for voters in Dublin Mid-West, Dublin Fingal, Wexford and Cork North-Central to go the polls on Friday 29th November.
While by-elections are often viewed as stand-alone political events, the close proximity of November's poll to the next general election – expected no later than May 2020 – will be viewed as an important barometer for the main event. Fine Gael and Fianna Fáil enter these contests with mixed signals from recent opinion polls while the outcome of November's ballot could also be the best measurement yet of the true force behind the so-called "green wave" on the national picture.
Dublin Mid-West
The vacancy created by the election of Fine Gael's Frances Fitzgerald to the European Parliament represents the best opportunity for Leo Varadkar's party to retain its Dáil seat. The party's candidate, Cllr. Emer Higgins – a former aide to Fitzgerald – has been pounding the pavements of this constituency for some time in anticipation of her former boss's departure to the EU stage and she will be buoyed by her recent poll-topping performance in the Lucan district, a busy commuter suburb.
While Higgins will seek to present her candidacy as an opportunity for voters to elect a new government face to the benches of the 32nd Dáil, her biggest challengers are experienced former TDs who know this patch inside out. The former Green Party TD and now independent Councillor Paul Gogarty is making a comeback and he will be hoping to benefit from a green vote surge while also taking maximum advantage of what is the biggest asset in an Irish by-election: name recognition. Former Labour TD Joanna Tuffy will also benefit from her time as a two term TD for Mid-West but with Labour struggling to score anything near double digit figures in opinion polls, her influence in this contest will likely be seen in how her transfers are distributed. Fianna Fáil will also be hoping that Cllr. Shane Moynihan can put in a decent performance, while Sinn Féin Cllr. Mark Ward will be aiming to repeat the result of May's local election outcome where he outpolled Moynihan 2:1.
A defeat for the government in Dublin Mid-West would send shivers down Merrion Street and among the backbenches within Fine Gael.
Wexford
The South-East constituency is, in essence, being viewed as a two-horse race between Fianna Fáil and Fine Gael. Cllr. Malcolm Byrne has been unlucky not to find himself in the European Parliament after a strong performance in the Ireland South election where he managed to receive over 69,000 first preference votes – a formidable result for a candidate who was not known outside Wexford in the run-up to the May campaign. His high-profile campaign should make him an easily recognizable figure across the county but that certainly won't be an issue in Gorey where he received over 2,600 first preference votes in May, almost double that of his nearest rival.
Fine Gael went in to this contest hoping that Brexit will be a dominant factor with current President of the Irish Road Haulage Association, Verona Murphy, selected to bring the fight to Fianna Fáil. Murphy is a regular contributor on the national airwaves on the issue of Brexit and more recently, over the concerns regarding the use of Irish-registered vehicles used for illegal trafficking of migrants. However, her reputation as a frank talker has landed her campaign in hot water amid controversial comments over asylum seekers. The widespread criticism of her remarks – including from her own parliamentary party colleagues – will not help Murphy in her efforts to rally the local Fine Gael grassroots. However, with Rosslare Port a significant economic asset to the local economy, Fine Gael HQ will be hoping her background can put the party in a competitive position against what is expected to be a strong showing for Fianna Fáil's Byrne.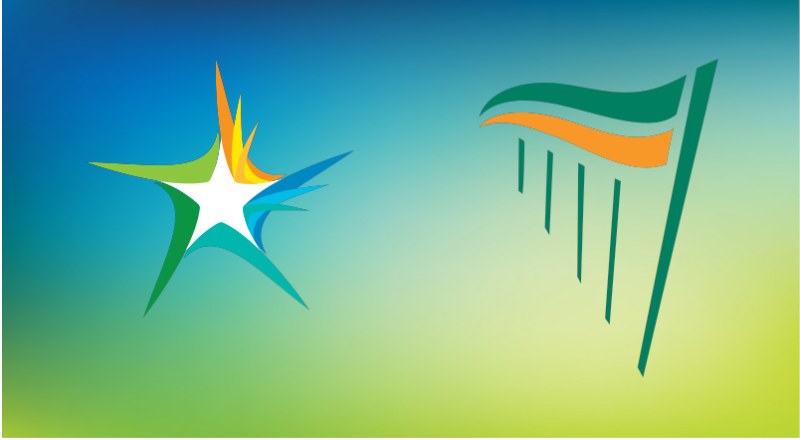 Dublin Fingal
The North Dublin constituency is the most open of the four by-elections. Fianna Fáil has been slowly rebuilding here after the party lost both of its seats in 2011. In a sign of their advancement, the party's current Housing Spokesperson, Darragh O'Brien TD, topped the poll here three years ago but would have been disappointed not to bring in his running mate, first-time candidate Lorraine Clifford-Lee, who was some 7,000 votes behind. Now a Senator, Clifford-Lee will require the full resources of the Fianna Fáil machine in order to boost her chances of moving to the Lower House. However, her campaign almost derailed with the revelation she made inappropriate comments online regarding members of the Travelling community.
Former TD and now MEP Clare Daly has chosen to endorse Cllr. Dean Mulligan who will stand under the Independents4Change banner. While Daly's support will carry weight, Mulligan lacks the national profile which his predecessor had in spades. Mulligan's entry adds a degree of unpredictability in this contest.
Like Fianna Fáil, there has been a change of fortune for now Senator James Reilly (Fine Gael) albeit in the opposite direction. Riding high in the campaign of 2011 he was elected on the first count and an impressive vote management system saw party colleague Alan Farrell take the final seat. However, all has since vastly changed for Reilly whose fall from grace as Health Minister, party Deputy Leader, and TD has been swift. However, he will be hoping voters in Fingal are as forgiving as they have been to Fianna Fáil.
The Green's Councillor Joe Smith could benefit from a green day out and his vote will be an interesting gauge of the party's core vote in Dublin. There is Green Party history here with former party leader Trevor Sergeant representing the constituency for four terms, albeit with boundary changes in between. Labour will also hoping for a good day at the races with party sources growing in confidence over the prospect of Cllr. Duncan Smith taking the seat in what is one of Labour's last few strongholds.
Cork North-Central
Fianna Fáil will be hoping for a smooth ride for their chosen candidate, Glanmire based Cllr. Pádraig O'Sullivan, who is bidding to hold the seat vacated by the election of Billy Kelleher to the European Parliament. Kelleher, who held this seat for over two decades, received almost one and a half quotas during the general election of 2016 and there is high expectation in Fianna Fáil HQ that there will be no upset here. In a sign of the party's confidence in this neck of the words, Sullivan, following his convention election, called on the party to add a second candidate to the ticket once a general election is declared.
Fine Gael Senator Colm Burke will be hoping for a strong performance that will pave the way for his return to the Dáil at the next general election, particularly with the decision by his colleague Dara Murphy TD not to stand again. Burke easily emerged from June's selection convention where he secured almost 80% of the votes and noted in his speech that the constituency had become a "barren waste ground" for the party. He has a reputation for being a tireless worker and an experienced hand which means he can't be ruled out.
Sinn Féin, which prevailed over Fine Gael in terms of vote share at the last election, has chosen the tried and tested Councillor Thomas Gould. Given the party's disappointing performance in May's local and European elections, the sitting TD for the constituency, Deputy Jonathan O'Brien, will be carefully watching how liquid Sinn Féin has become in his backyard. Also competing for the sizable left-wing vote in this constituency are Solidarity Councillor Fiona Ryan, John Maher of Labour, and Oliver Moran who once again contests on behalf of the Green Party.
---